Unless you have been living under a rock, you know we have been battling some very challenging times recently. Staying positive, mindful and productive has been demanding; to say the least.
But there is one thing I've learned to have, throughout my life, that has prepared me for times like these:
---
G R A T I T U D E
grat·i·tude/ˈɡradəˌt(y)o͞od/noun
the quality of being thankful; readiness to show appreciation for and to return kindness."she expressed her gratitude to the committee for their support"
---
You see, I grew up in a third world country. I know what it's like to be happy with minimal things. I played with paper dolls and collected napkins for fun. I looked forward to hop scotch and rock skipping or trips to the market with my grandma. I climbed trees and wrote short stories. I made my own happiness. Always.
I had to flee my country at the age of 10, with my little sister and mom. My dad paid a friend to transport us across the mountains and unknown terrains, through the "safe zones" to get us out of what was going to be the most significant human tragedy in Europe since WWII. We made it to Slovenia. He stayed behind to protect our home but was captured and tortured for almost two years. We had no idea if he was alive. At one point, when the concentration camps were discovered, some men and children were released. We would visit the local train station every week in hopes that he would be on that train. He wasn't. I had to be strong. Always.
Eventually, he was released with the help of Red Cross. He survived but fights those demonic memories every single day of his life. I heard his stories, I read his cries for justice, his fear and countless hours of interviews and testimonies against war criminals. We keep those stories alive because his tragedy is an important piece of me. His pain will never be forgotten. I am a mindful. Always.
We were refugees. We had no home to go back to. We were forced to move, a lot. But we were all together. I am resilient. Always.
I always had some sort of job. Even as a kid. In Slovenia, I helped in my uncle's store. I would serve ice cream or help clean up the back room. In Germany, my mom cleaned offices and on the weekends, I would help her. I took care of my sister so my parents could work. I helped my parents clean buildings when they were janitors. When I was a teen, my dad found a work from home job so we would transform our living room into a workshop and everyone would help. When my dad got a job to build stages for trade shows, I would accompany him. I would help him set up but also stay through the shows to help clean up or serve donuts. That is just to name a few. But when I was 15 I had my first official, paid job and never looked back. I've worked for what feels like my entire life, sometimes even two jobs at a time. Until I was laid off at the age of 30. I am a hard worker. Always.
Marriage, motherhood and home ownership came with it's own set of challenges. I am very open and candid about my parenting and life experiences. Sleepless nights, lots of poop and puke, broken this or that, disagreements, school craziness and all things life and frustrations. But it also brought on tons of laughs, smiles, wonderful adventures and LOVE that is indescribable. Life that keeps me working on myself, pushes me to be active and aspire for greatness. One that I've built with my husband and my kids and wouldn't trade for the world. I am productive. Always.
So you see, I am a fighter. All of these stories made me who I am. They made me so strong and I am so grateful for the life I've lived thus far. I thank my lucky stars all day and every day for my large and crazy families (yes, I have a few sets). For my very supportive yet insanely crazy sisters. For my cute niece and handsome nephews. My copious amounts of cousins. For my true friends. For my most amazing husband. My beautiful and kind kids. My sweet home. My health. For all of this. I am grateful. Always.
The key is to begin each day with a grateful heart and watch the magic happen. Make it a habit. Just like that morning cup of coffee.
Here are some gratitude journals that you might find helpful to get you started and nudge you to be more positive, productive, mindful and most of all grateful.
Count Your Rainbows: A Gratitude Journal (Hardcover)
The Gratitude Journal for Women (Paperback)
Daily Gratitude Journal – by Blank Classic (Paperback)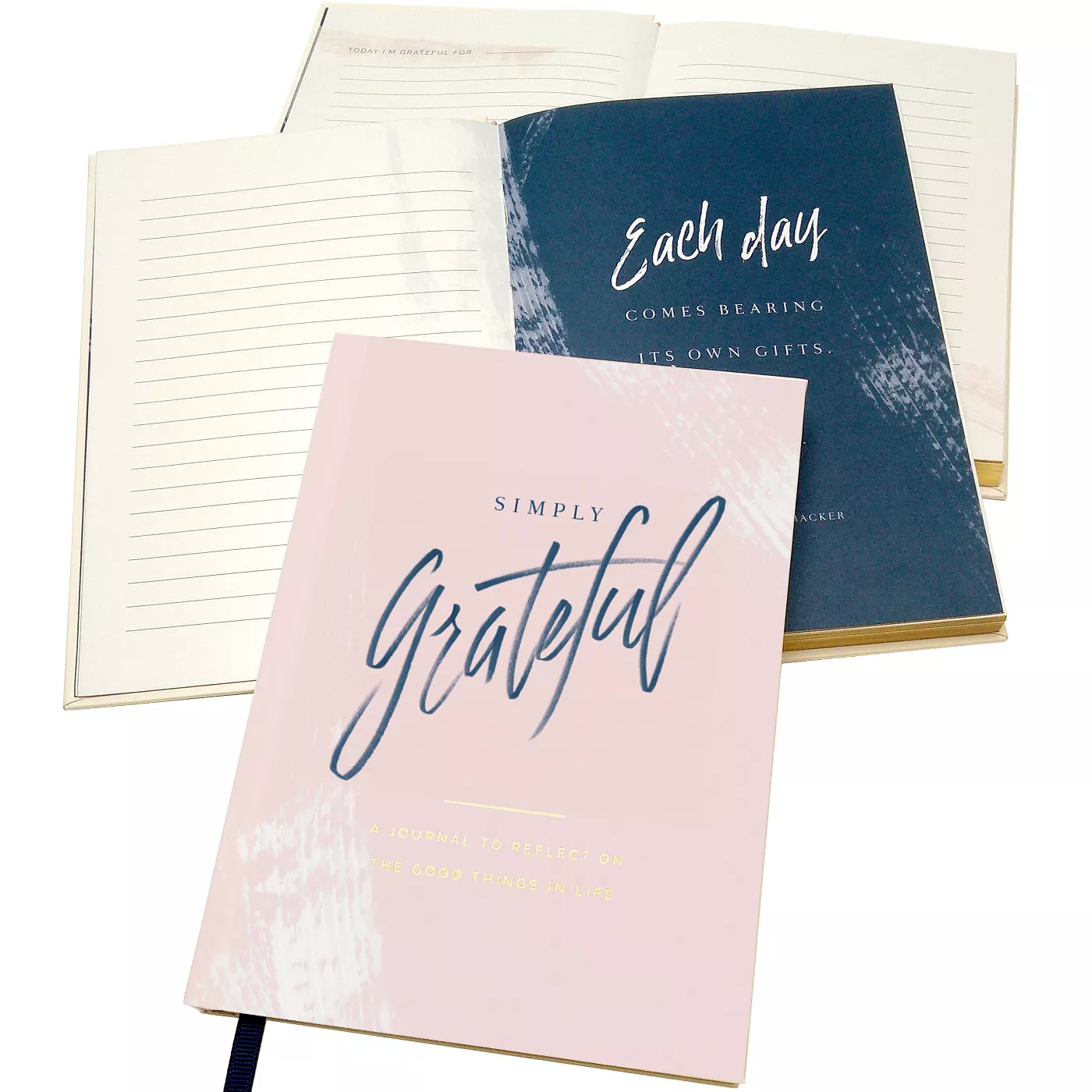 Good Days Start With Gratitude: A 52 Week Guide To Cultivate An Attitude Of Gratitude
Thanks for sticking around.
Love,