One winter's day…just like the romance novels, I, myself, decided to make reading a priority.
Twelve books to be exact. That was my goal for 2021. And I did it.
I also surpassed it.
I am actually reading my final book of 2021 and that will make it book number 20.
---
Some were absolute heartbreakers. A few complete failures and then there were my favorites.
Here are my top 6 and the ones I would read all over again!
Seven Days in June, Tia Wiliams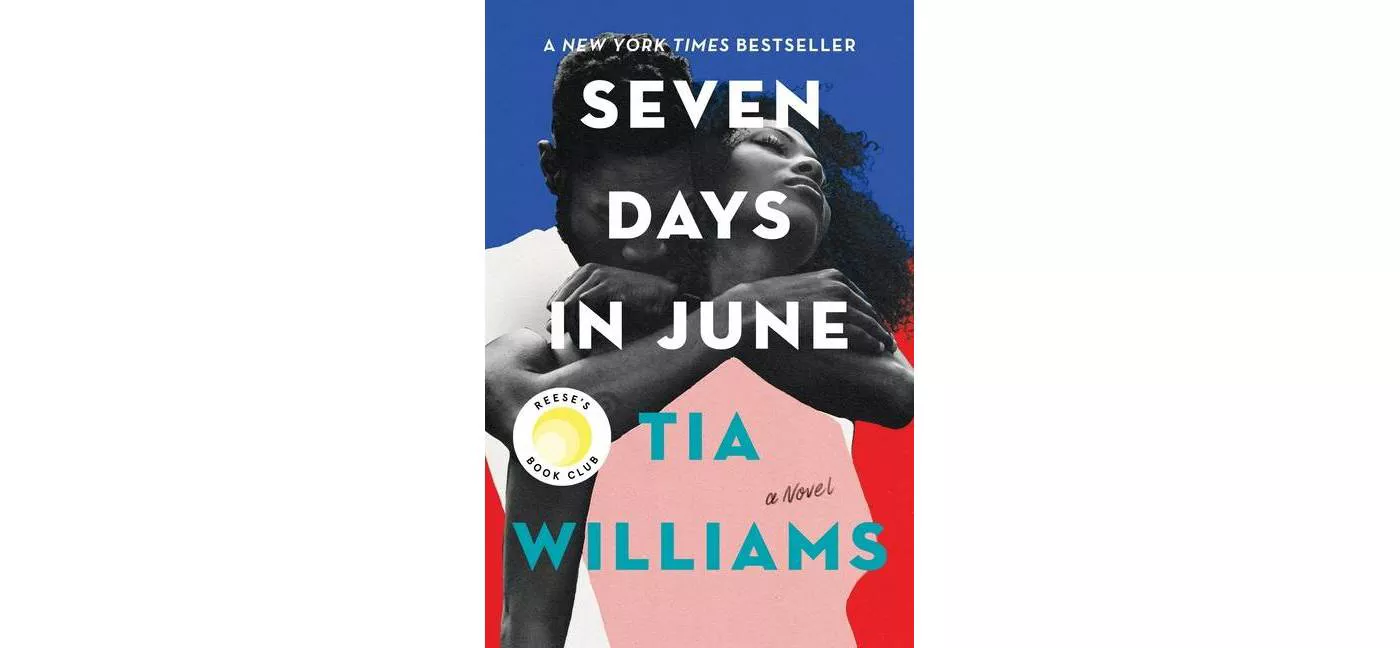 "Seven days to fall in love, fifteen years to forget and seven days to get it all back again . . . From the author of The Perfect Find, this is a witty, romantic, and sexy-as-hell new novel of two writers and their second chance at love.
Brooklynite Eva Mercy is a single mom and bestselling erotica writer, who is feeling pressed from all sides. Shane Hall is a reclusive, enigmatic, award-winning literary author who, to everyone's surprise, shows up in New York.
When Shane and Eva meet unexpectedly at a literary event, sparks fly, raising not only their past buried traumas, but the eyebrows of New York's Black literati. What no one knows is that twenty years earlier, teenage Eva and Shane spent one crazy, torrid week madly in love. They may be pretending that everything is fine now, but they can't deny their chemistry–or the fact that they've been secretly writing to each other in their books ever since.
Over the next seven days in the middle of a steamy Brooklyn summer, Eva and Shane reconnect, but Eva's not sure how she can trust the man who broke her heart, and she needs to get him out of New York so that her life can return to normal. But before Shane disappears again, there are a few questions she needs answered . . .
With its keen observations of Black life and the condition of modern motherhood, as well as the consequences of motherless-ness, Seven Days in June is by turns humorous, warm and deeply sensual."
It Ends with Us, Colleen Hoover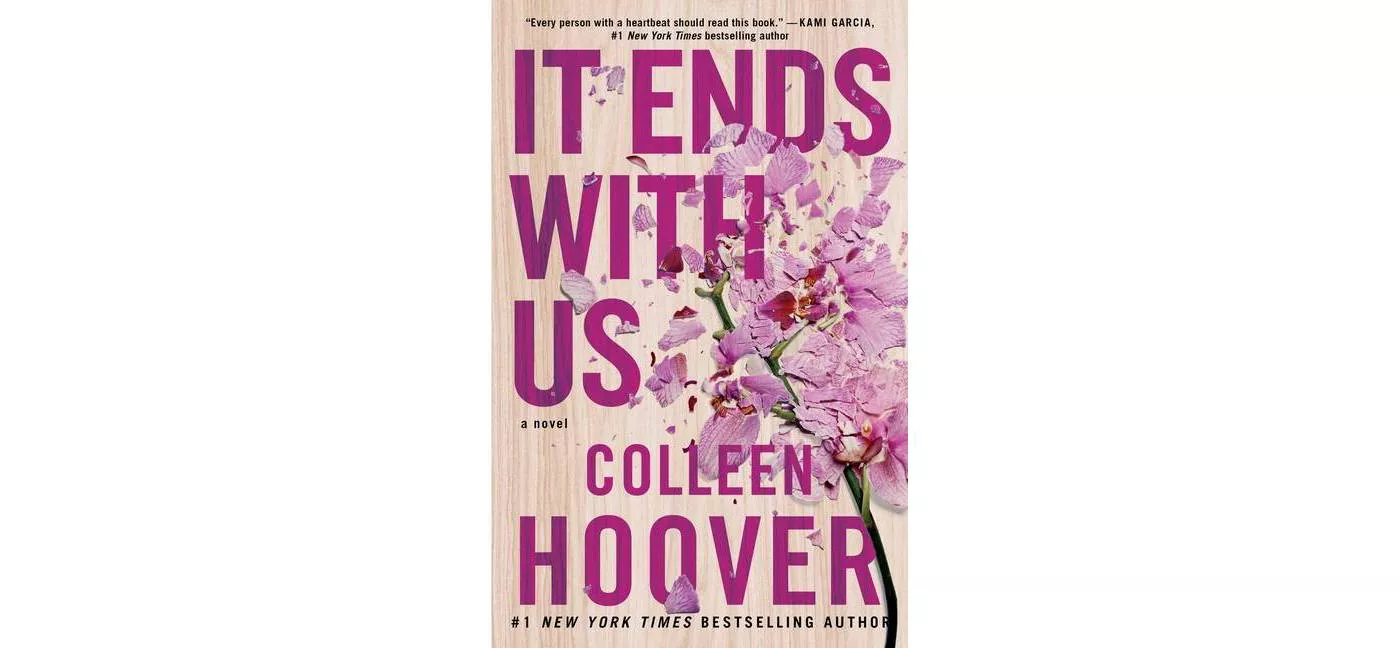 "In this "brave and heartbreaking novel that digs its claws into you and doesn't let go, long after you've finished it" (Anna Todd, New York Times bestselling author) from the #1 New York Times bestselling author of All Your Perfects, a workaholic with a too-good-to-be-true romance can't stop thinking about her first love.
Lily hasn't always had it easy, but that's never stopped her from working hard for the life she wants. She's come a long way from the small town where she grew up–she graduated from college, moved to Boston, and started her own business. And when she feels a spark with a gorgeous neurosurgeon named Ryle Kincaid, everything in Lily's life seems too good to be true.
Ryle is assertive, stubborn, maybe even a little arrogant. He's also sensitive, brilliant, and has a total soft spot for Lily. And the way he looks in scrubs certainly doesn't hurt. Lily can't get him out of her head. But Ryle's complete aversion to relationships is disturbing. Even as Lily finds herself becoming the exception to his "no dating" rule, she can't help but wonder what made him that way in the first place.
As questions about her new relationship overwhelm her, so do thoughts of Atlas Corrigan–her first love and a link to the past she left behind. He was her kindred spirit, her protector. When Atlas suddenly reappears, everything Lily has built with Ryle is threatened."
Where The Crawdads Sing, Delia Owens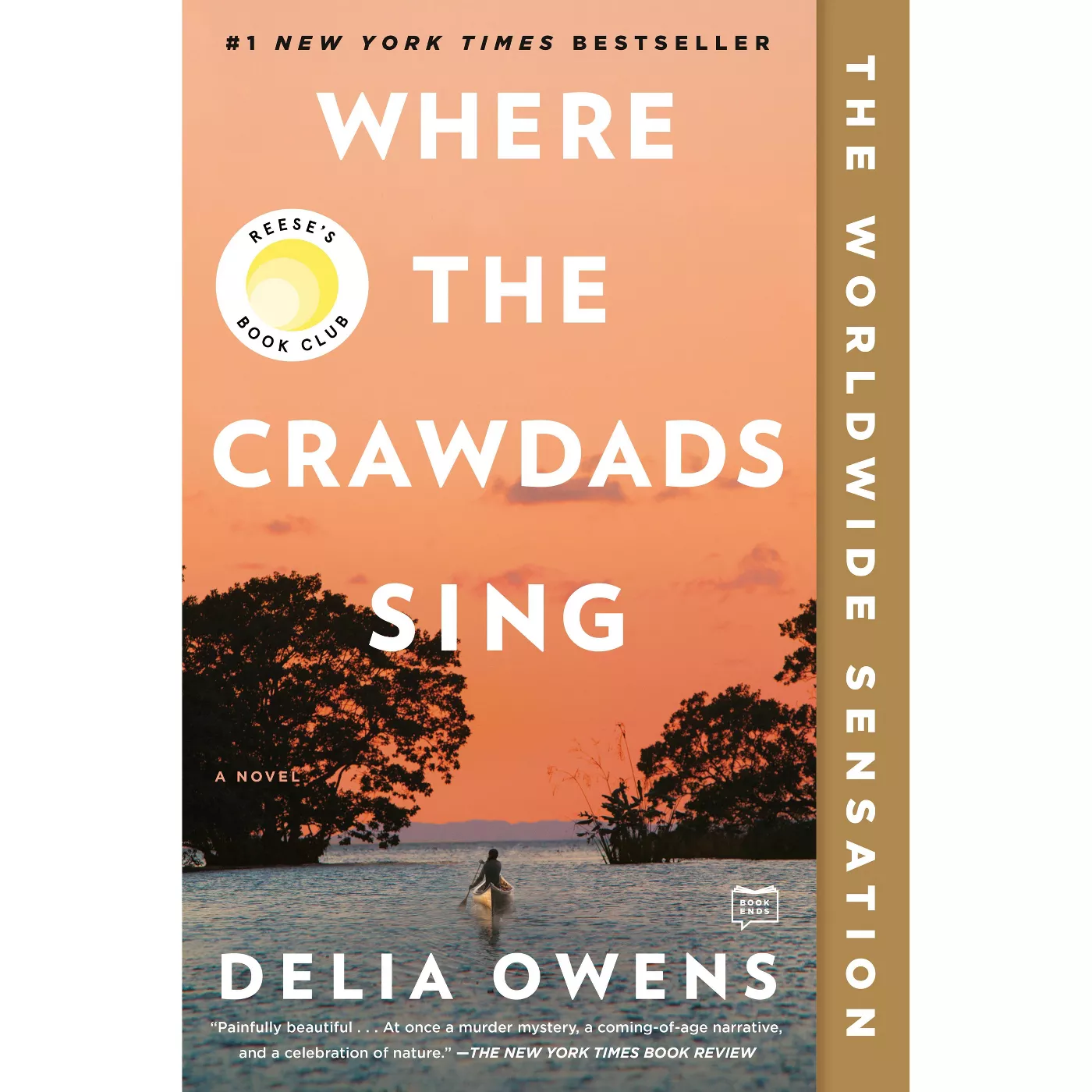 "Painfully beautiful.–The New York Times Book Review

For years, rumors of the Marsh Girl have haunted Barkley Cove, a quiet town on the North Carolina coast. So in late 1969, when handsome Chase Andrews is found dead, the locals immediately suspect Kya Clark, the so-called Marsh Girl. But Kya is not what they say. Sensitive and intelligent, she has survived for years alone in the marsh that she calls home, finding friends in the gulls and lessons in the sand. Then the time comes when she yearns to be touched and loved. When two young men from town become intrigued by her wild beauty, Kya opens herself to a new life–until the unthinkable happens.
Where the Crawdads Sing is at once an exquisite ode to the natural world, a heartbreaking coming-of-age story, and a surprising tale of possible murder. Owens reminds us that we are forever shaped by the children we once were, and that we are all subject to the beautiful and violent secrets that nature keeps."
All Your Perfects, Coleen Hoover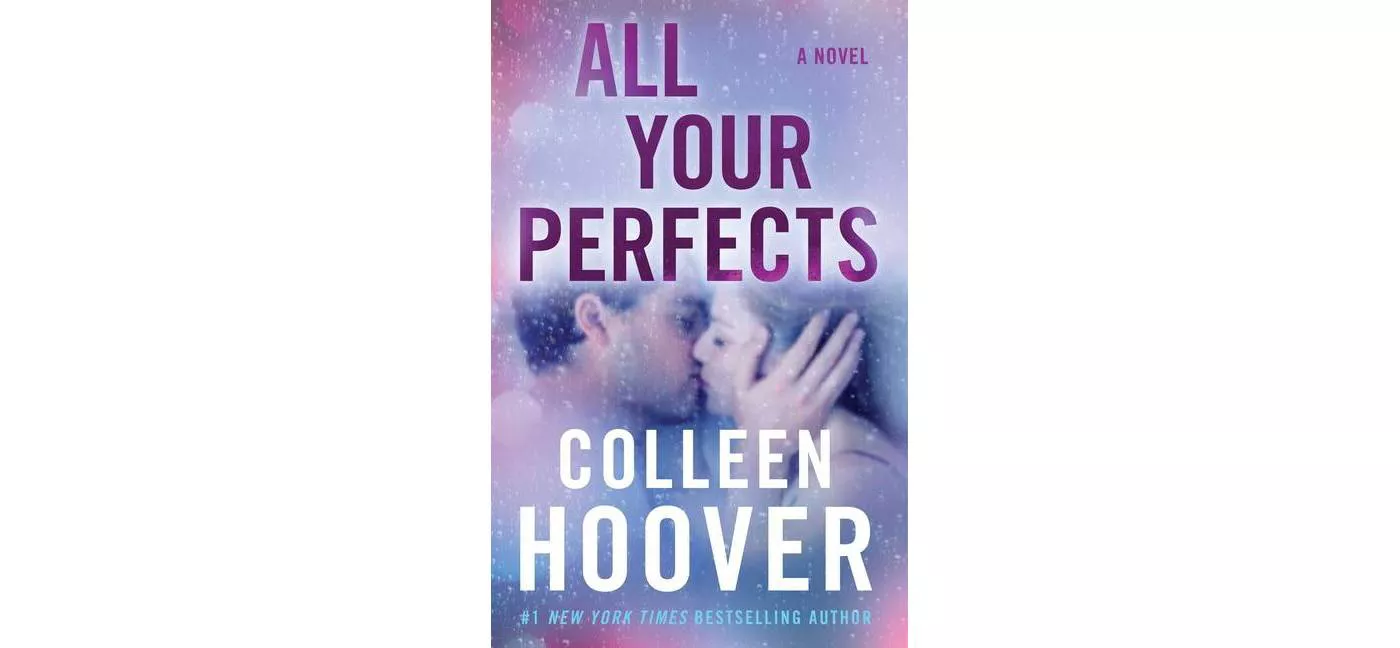 "The #1 New York Times bestselling author of It Ends with Us–whose writing is "emotionally wrenching and utterly original" (Sara Shepard, New York Times bestselling author of the Pretty Little Liars series)–delivers a tour de force novel about a troubled marriage and the one old forgotten promise that might be able to save it.
Quinn and Graham's perfect love is threatened by their imperfect marriage. The memories, mistakes, and secrets that they have built up over the years are now tearing them apart. The one thing that could save them might also be the very thing that pushes their marriage beyond the point of repair.
All Your Perfects is a profound novel about a damaged couple whose potential future hinges on promises made in the past. This is a heartbreaking page-turner that asks: Can a resounding love with a perfect beginning survive a lifetime between two imperfect people?"
The Light We Lost, Jill Santopolo
"He was the first person to inspire her, to move her, to truly understand her. Was he meant to be the last?
Lucy is faced with a life-altering choice. But before she can make her decision, she must start her story–their story–at the very beginning.
Lucy and Gabe meet as seniors at Columbia University on a day that changes both of their lives forever. Together, they decide they want their lives to mean something, to matter. When they meet again a year later, it seems fated–perhaps they'll find life's meaning in each other. But then Gabe becomes a photojournalist assigned to the Middle East and Lucy pursues a career in New York. What follows is a thirteen-year journey of dreams, desires, jealousies, betrayals, and, ultimately, of love. Was it fate that brought them together? Is it choice that has kept them away? Their journey takes Lucy and Gabe continents apart, but never out of each other's hearts.
This devastatingly romantic debut novel about the enduring power of first love, with a shocking, unforgettable ending, is Love Story for a new generation."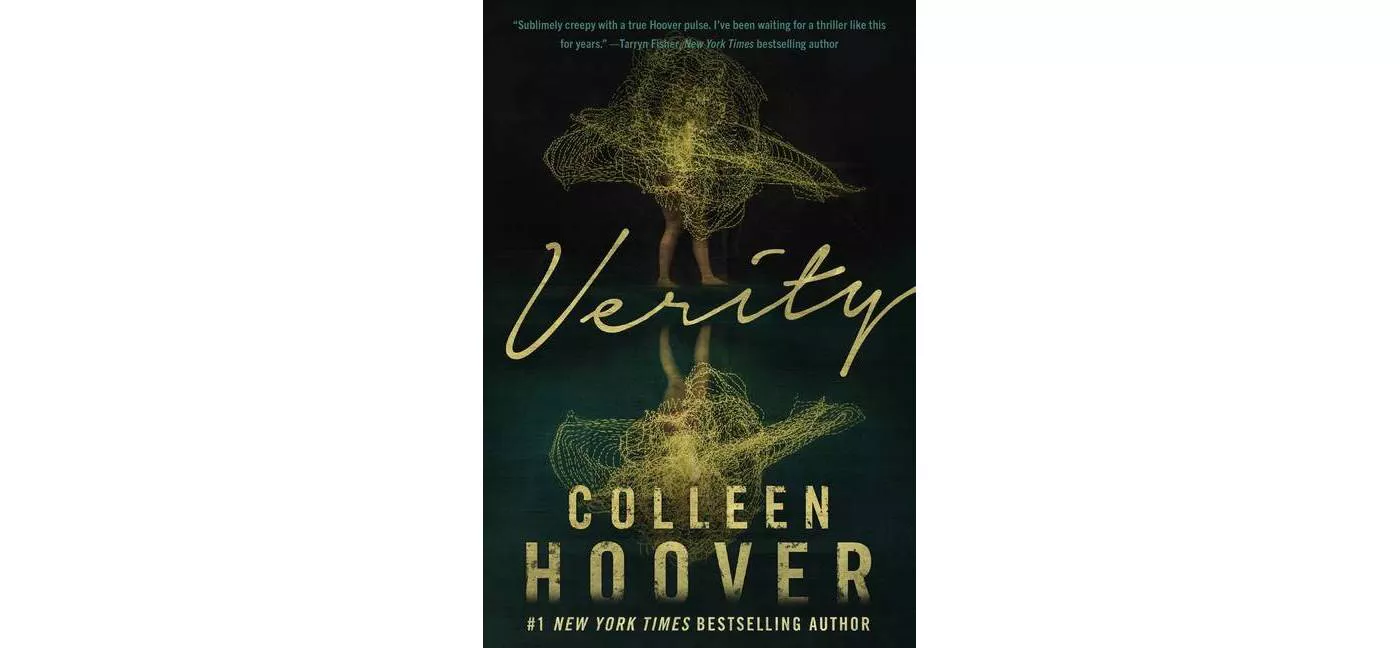 "A "sublimely creepy" psychological thriller from #1 New York Times bestselling author Colleen Hoover (Tarryn Fisher, New York Times bestselling author).
Lowen Ashleigh is a struggling writer on the brink of financial ruin when she accepts the job offer of a lifetime. Jeremy Crawford, husband of bestselling author Verity Crawford, has hired Lowen to complete the remaining books in a successful series his injured wife is unable to finish.
Lowen arrives at the Crawford home, ready to sort through years of Verity's notes and outlines, hoping to find enough material to get her started. What Lowen doesn't expect to uncover in the chaotic office is an unfinished autobiography Verity never intended for anyone to read. Page after page of bone-chilling admissions, including Verity's recollection of the night her family was forever altered.
Lowen decides to keep the manuscript hidden from Jeremy, knowing its contents could devastate the already grieving father. But as Lowen's feelings for Jeremy begin to intensify, she recognizes all the ways she could benefit if he were to read his wife's words. After all, no matter how devoted Jeremy is to his injured wife, a truth this horrifying would make it impossible for him to continue loving her."
---
Have you read any of these and if so, which one was your favorite? If not, comment with your favorite from 2021 and I will add it to my list for next year. Also, please check out my last list: books of 2020.
Until next time, keep it classy folks. Happy Holidays.
x, Dijana